I recently started volunteering as a photographer for an amazing organization called Foster Dogs NYC. After photographing their adoption event at BarkFest, I was honored when the organization's founder Sarah asked me to take photos for their Fospice Program. This program, which was inspired by the ASPCA's fospice program, provides end-of-life comfort and care to homeless terminally ill and elderly dogs. Fospice = Foster + Hospice! In addition to a loving home and lots of gifts, FDNYC fospice dogs also receive a professional photo shoot. I think it's a great way to honor the dogs and especially their fospice caretakers who give these dogs the utmost love and care no matter how long or short their time together.
For my first fospice photo shoot, I met Beau, a sweet little guy who was rescued from a hoarding situation where he lived with 2,000 other dogs in Korea. FDNYC's recent blog post shows photos of Beau sleeping on cold cement floors before he was rescued and brought to NYC. BARRK Rescue took him in and soon discovered that he suffered from a serious heart condition. That's where Foster Dogs NYC came in.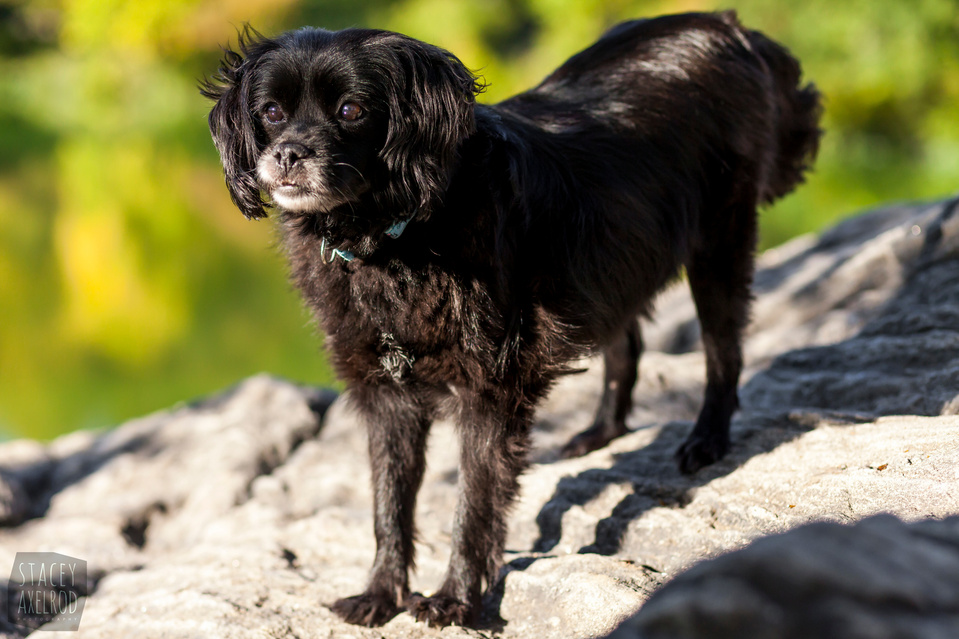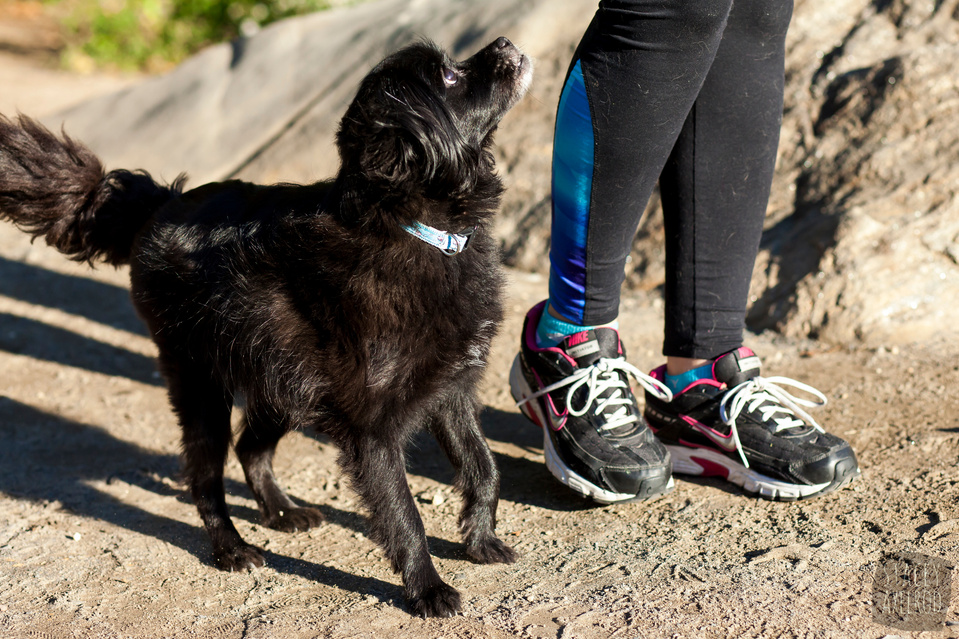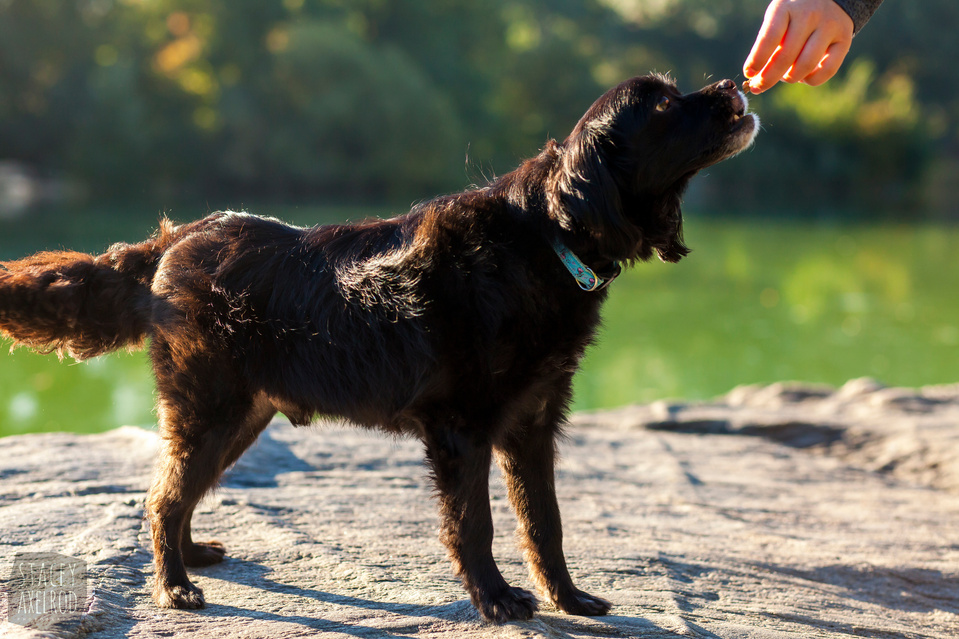 Beau will live out the rest of his life with Maya (and her three cats and dog Oliver). Maya is a very inspiring young woman who runs a very successful pet services company, Oliver & Company. We met early one morning in Central Park, which was beautiful right at the beginning of fall.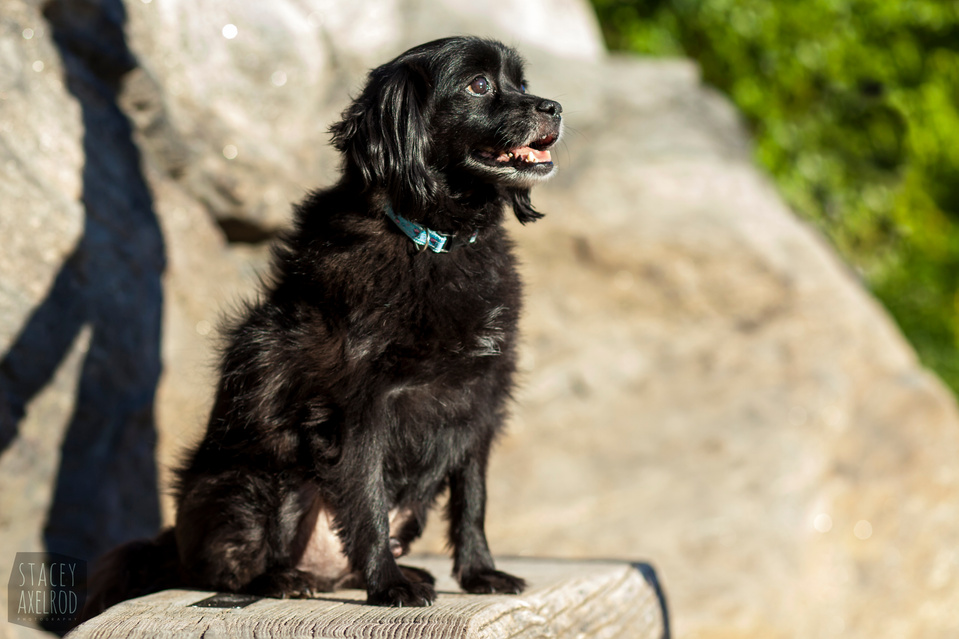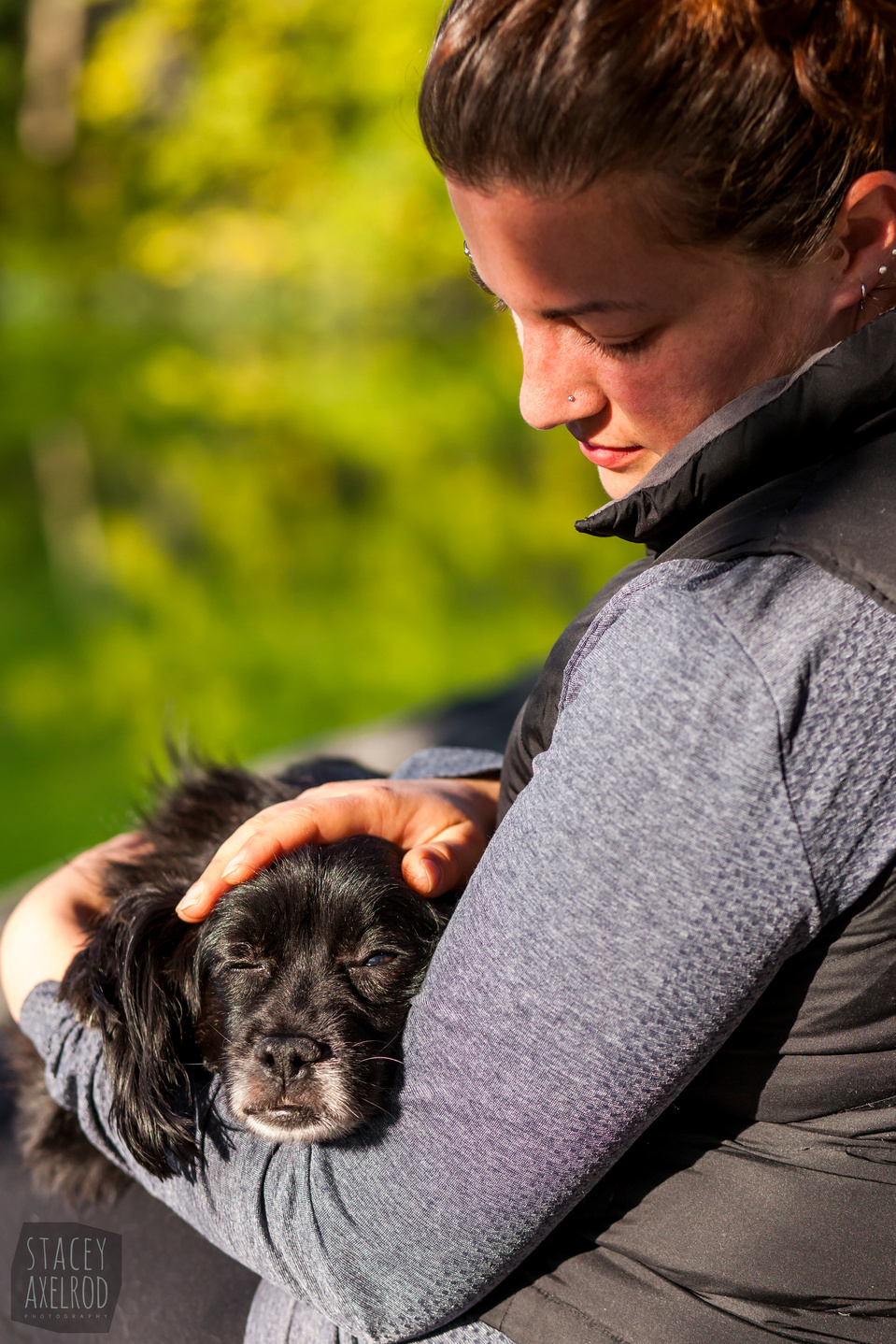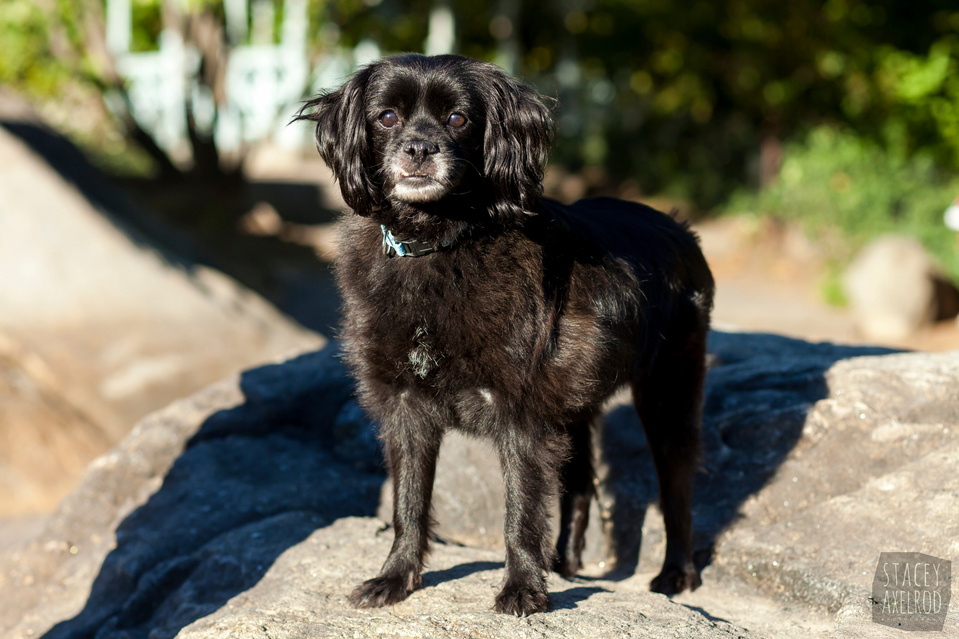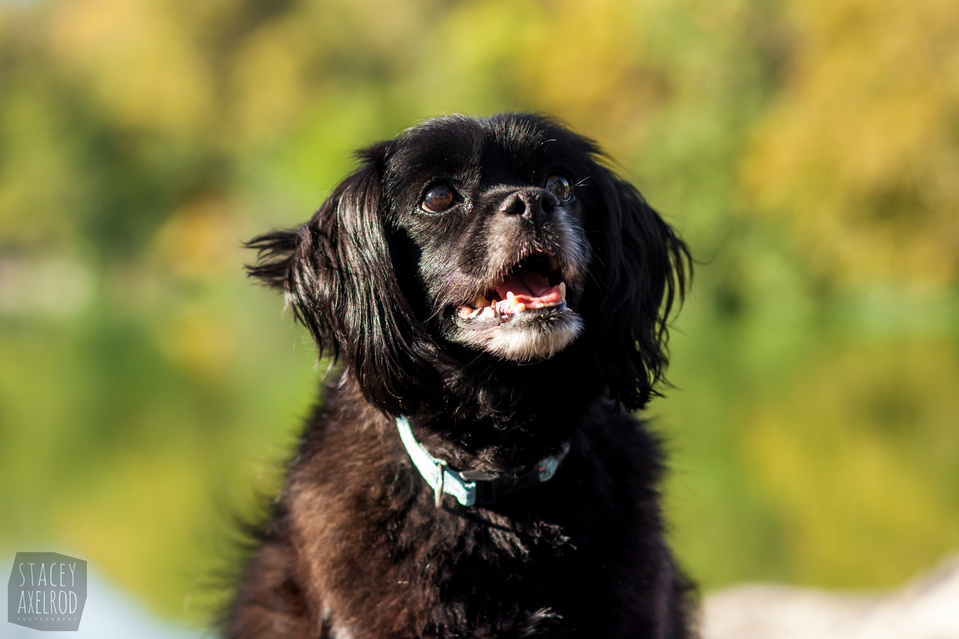 Beau was so comfortable in Maya's arms with the sun shining down that he fell asleep a few times!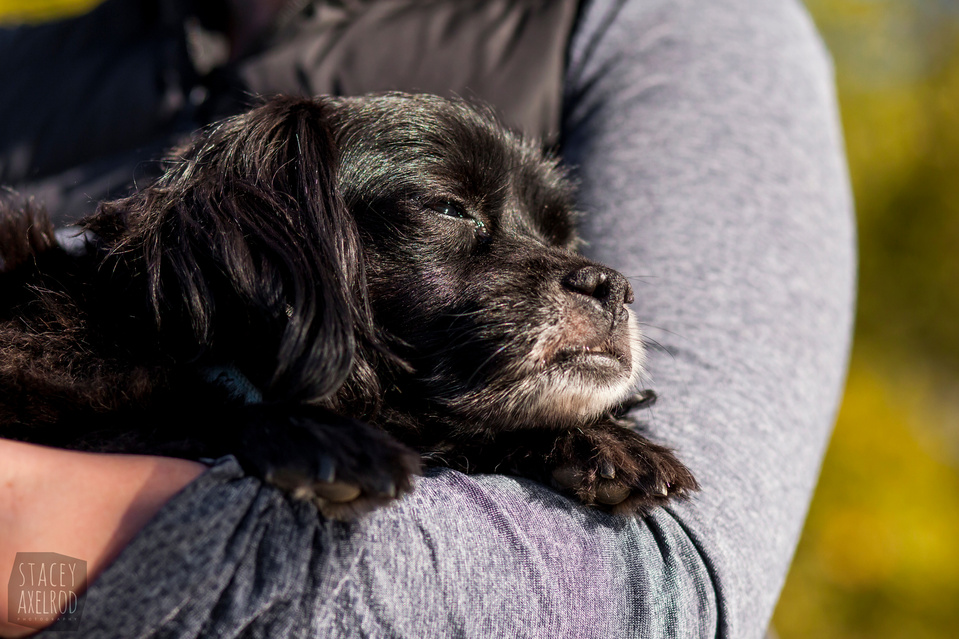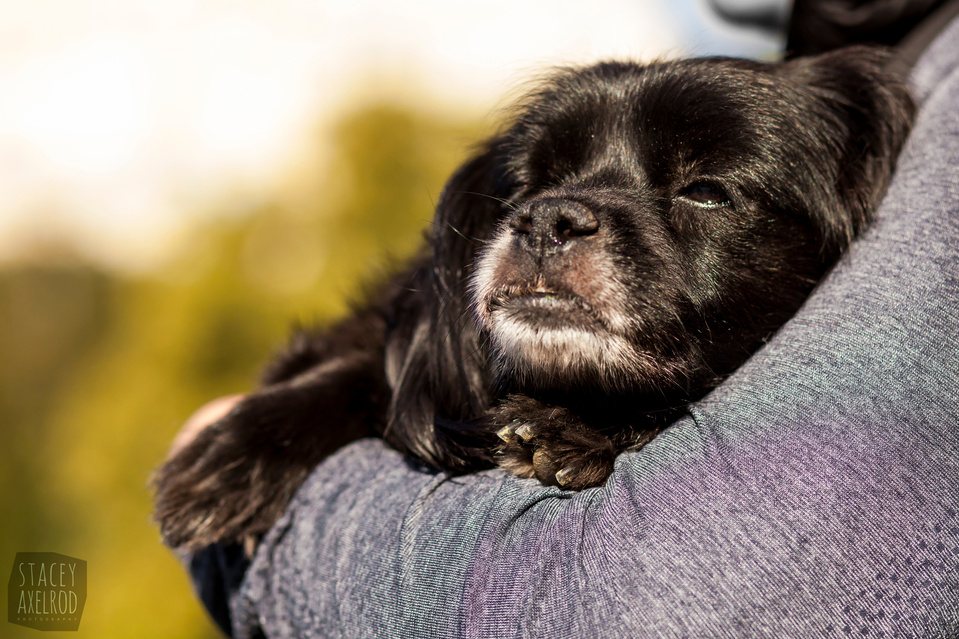 From cold cement floors to warm comfy beds, Beau has certainly won the lottery thanks to FDNYC, BARRK Rescue, and of course, Maya.
Follow Stacey Axelrod Photography on Facebook
© 2015 Stacey Axelrod. All rights reserved.