Last week, Jon and I took a road trip through the Catskills and up to Vermont. Since Escher has gotten used to the world more, we decided to bring him with us! We all had a fantastic time enjoying the great outdoors, visiting with dear friends, checking out potential wedding venues, and just relaxing away from the hustle and bustle of NYC.
We stayed at an AirBNB for the first time and it was a great experience. Donn's secluded apartment on beautiful farmland in Saugerties, NY, was just what we needed for a relaxing getaway. It was so great that we stayed there on the way up to Vermont and on the way back home.
How stunning is that?! We happened to show up right at sunset and then found out we were just in time for the Perseids meteor shower. We never see stars in the city so sitting on the back porch with glasses of wine in the total darkness was a real treat. The next morning, we just enjoyed Donn's gardens and said hello to the resident rescue horses!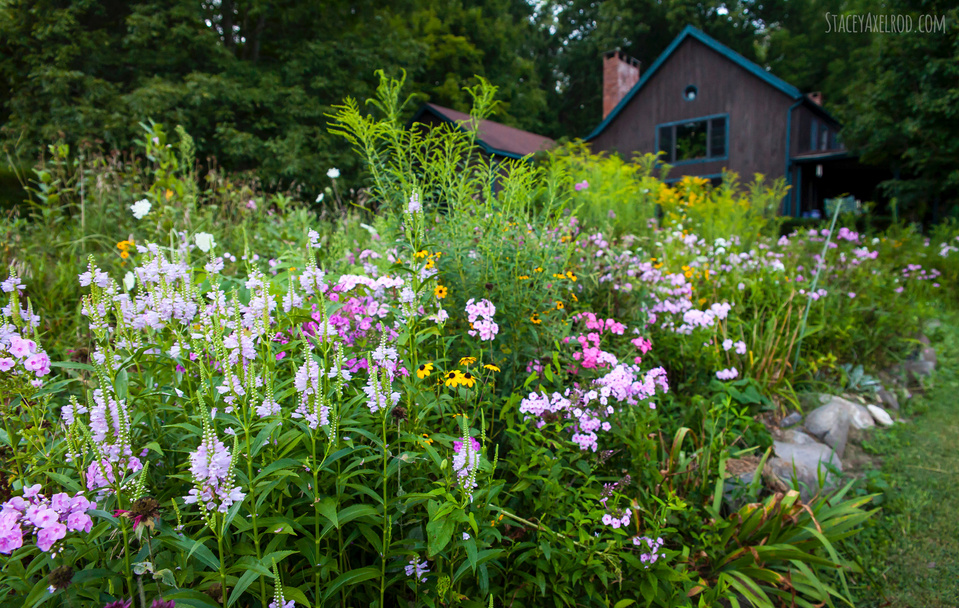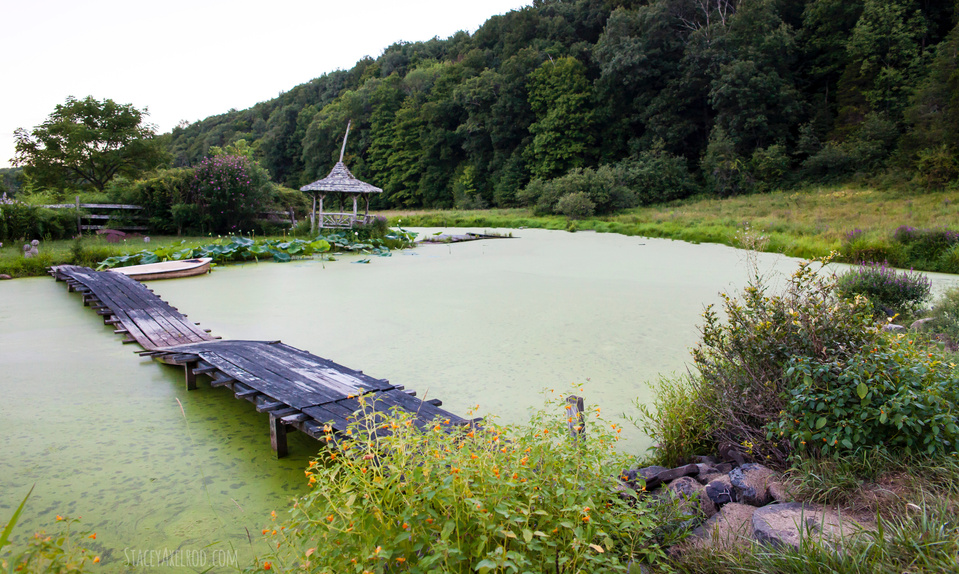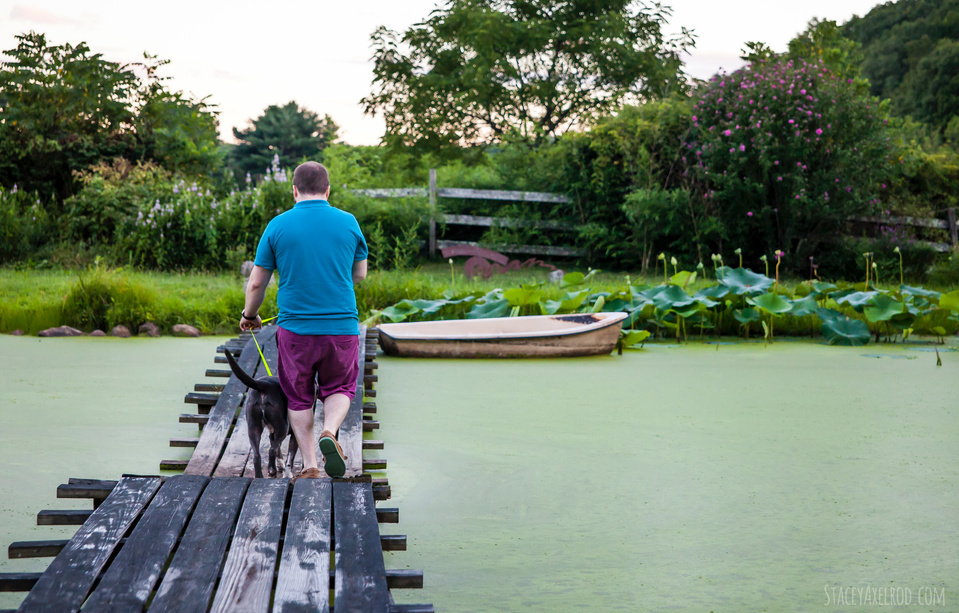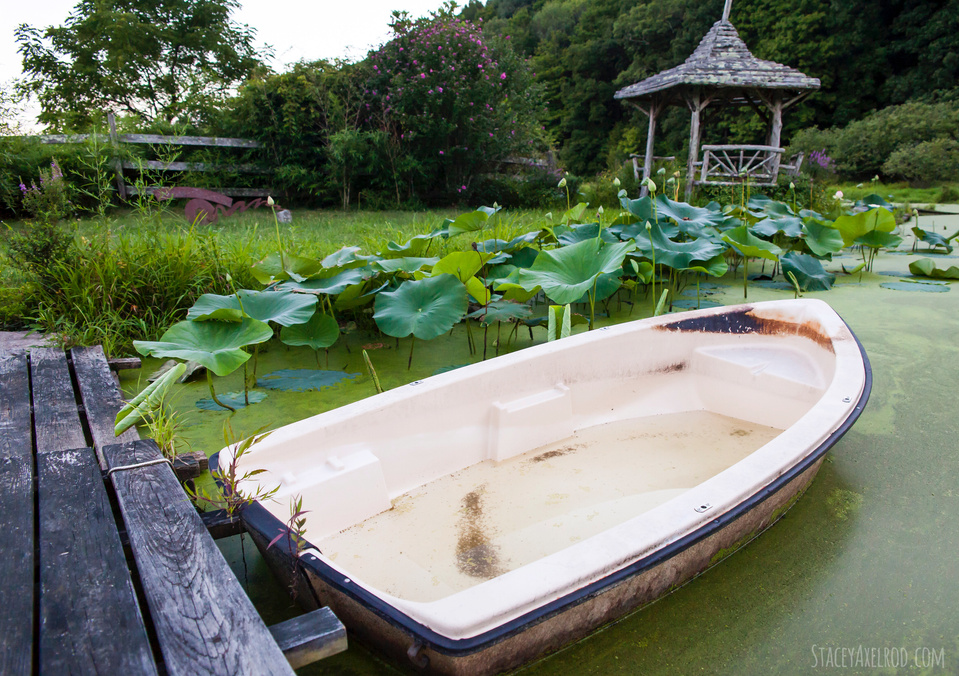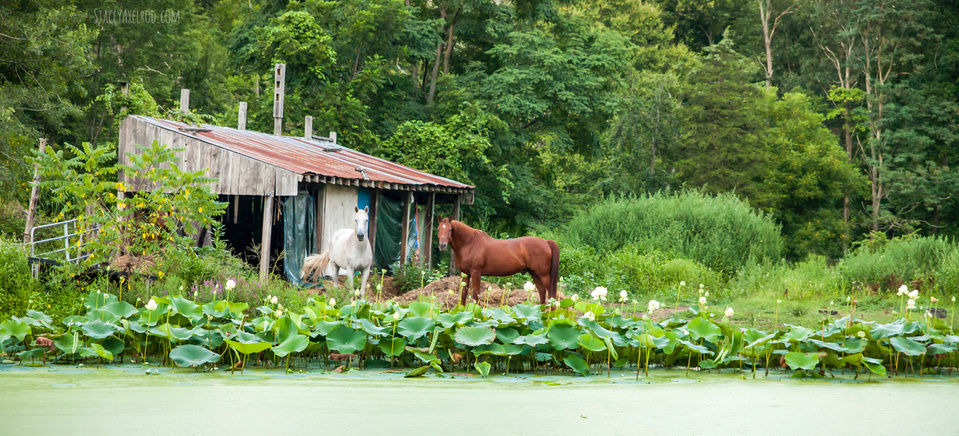 See that wonky bridge in the photos above? I was afraid to cross it, but Jon went first and showed me that it was not about to sink. When we were crossing back, freshly-bathed Escher saw a dragonfly. Luckily Jon was holding the other end of the leash because Escher dove after the dragonfly and landed in the duckweed-filled pond water. I don't think he realized the green stuff was water…the look of sheer terror on his face was priceless. I wish I had gotten a photo, but I was too busy trying to 1) help Jon haul Escher back onto the bridge and 2) not drop my camera in the pond.
Later in the trip, we tried to take Escher swimming in the Hudson River (way north of the city). Unfortunately there were no dragonflies for him to chase there and we couldn't get him anywhere near the water. You can take the dog out of the city, but you can't take the city out of the dog!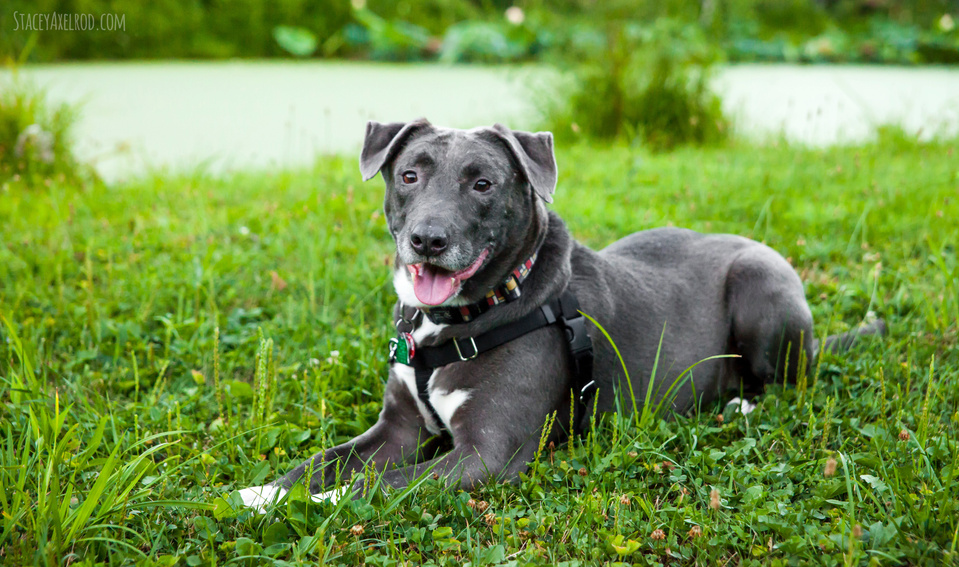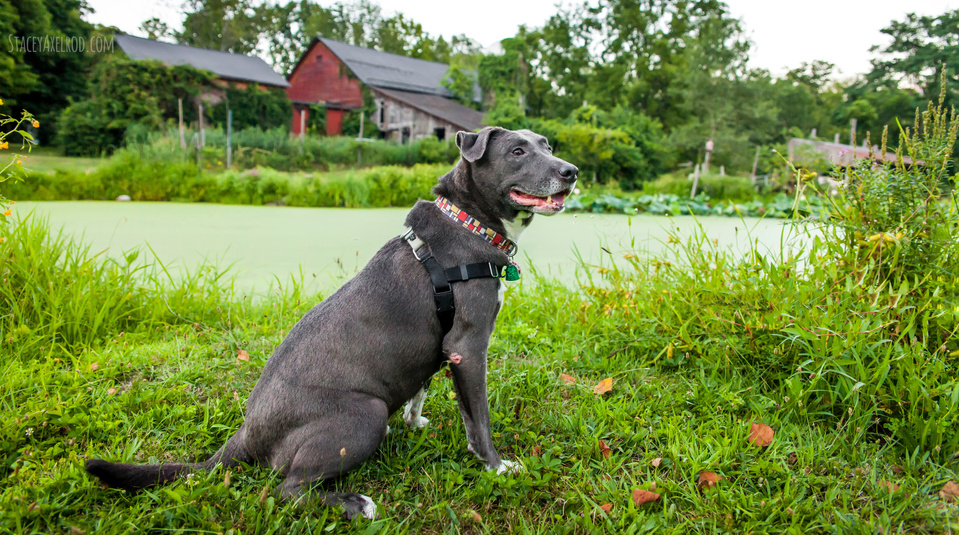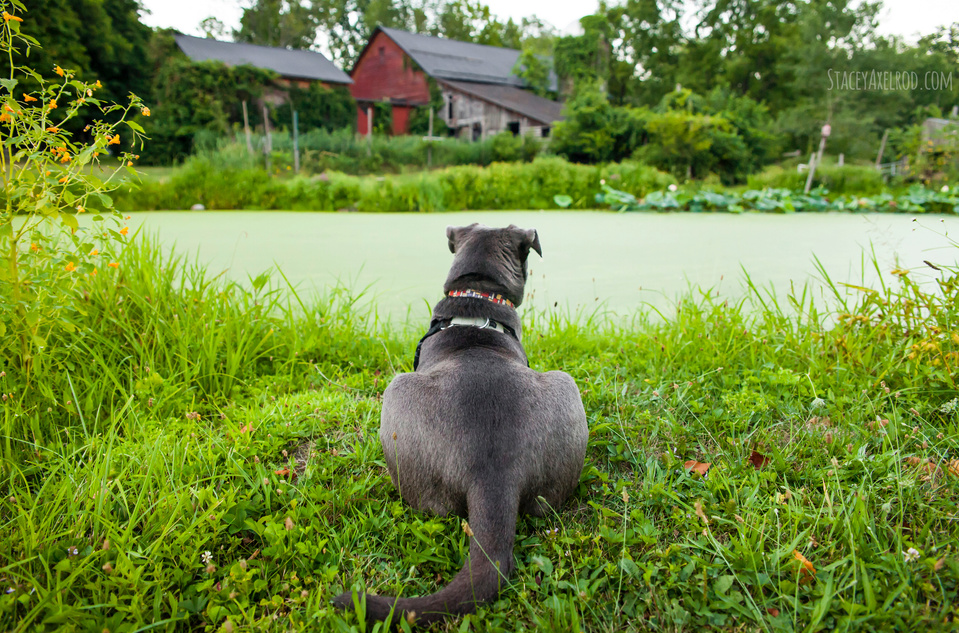 Next we headed up to Burlington, VT, to visit our friends JC and Mark. They recently bought a house and they have done such a great job fixing it up that neighbors have asked if they plan to flip it. Lucky for us, they plan to stay and we definitely plan to return!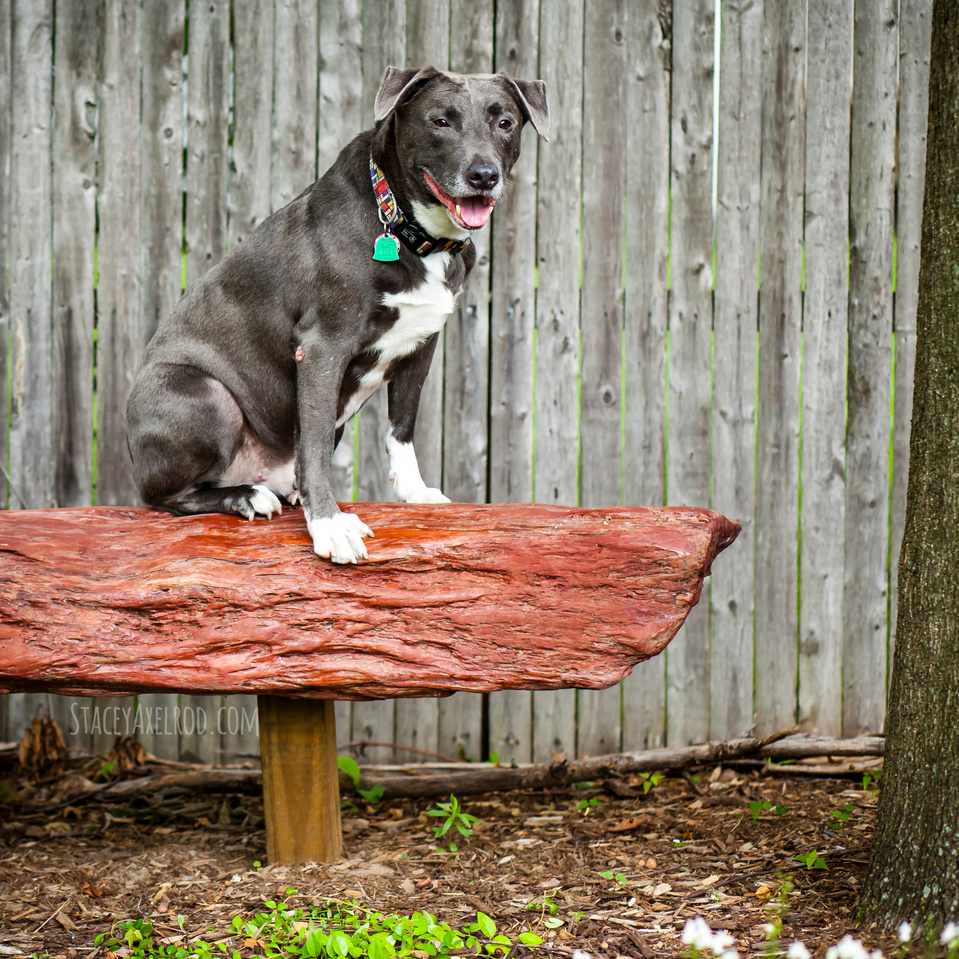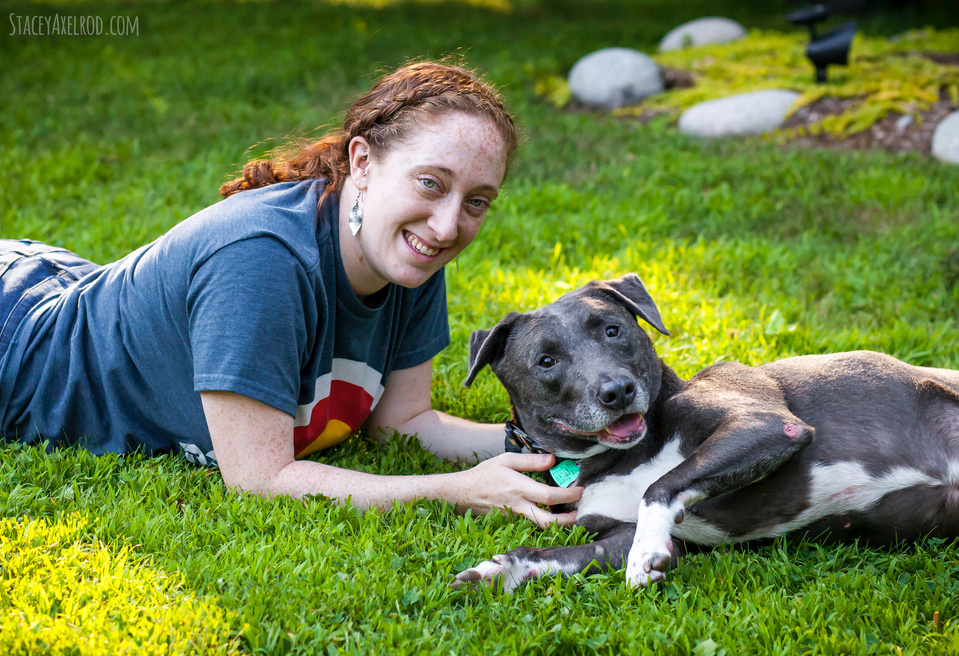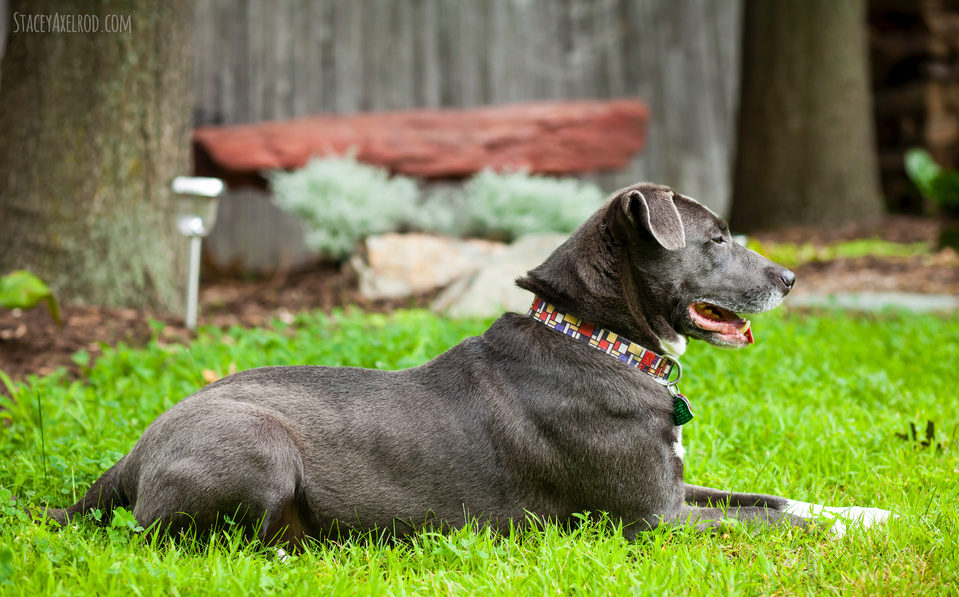 We spent most of our time enjoying their huge backyard with a comfy porch and beautiful gardens. We finally got to let Escher off leash and he LOVED running around and lounging in the grass.
I got my new favorite photo of Escher. I probably said the magic word (hint: it's "breakfast") to get this expression, plus his favorite toy is in the background!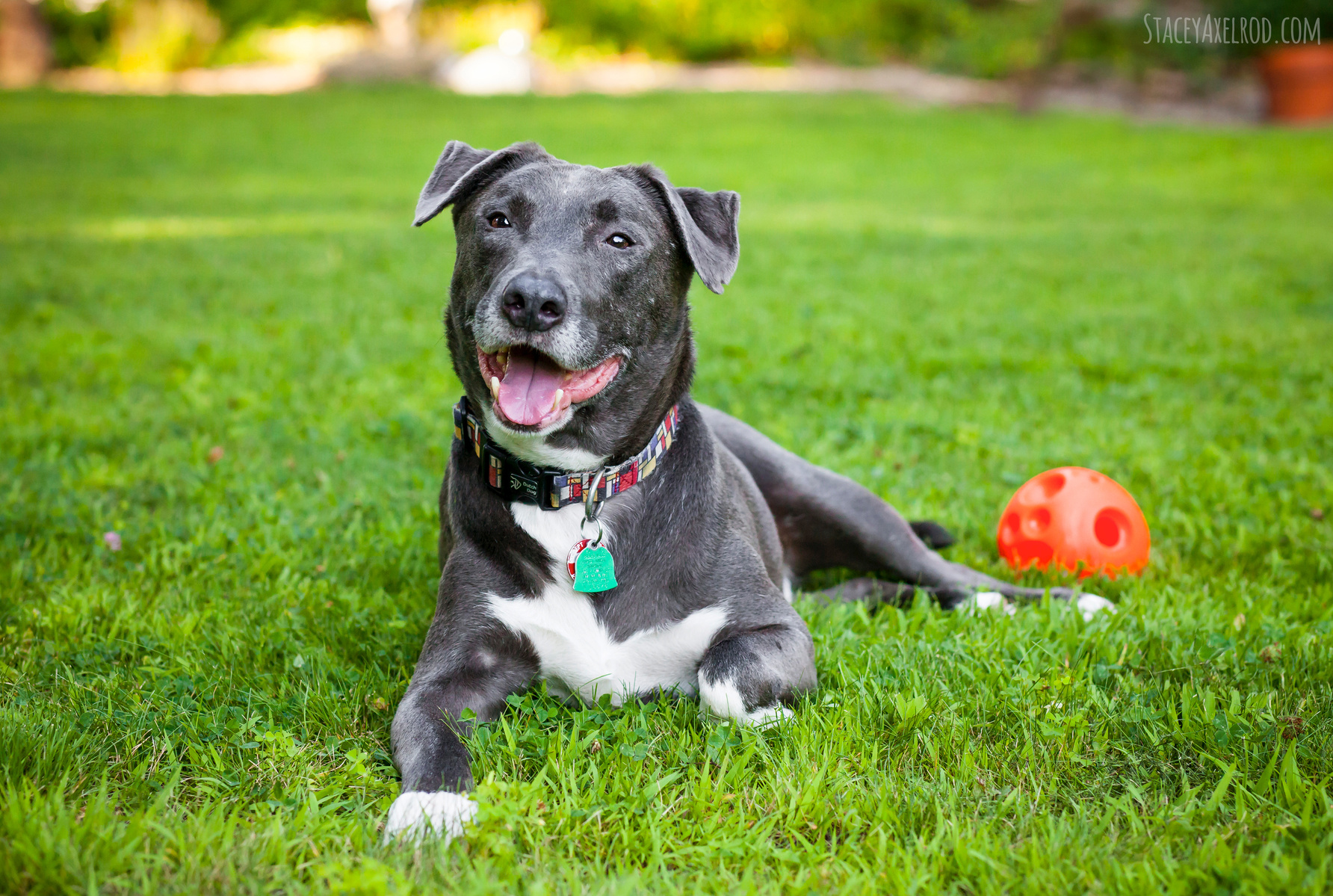 We really soaked up all the nature we could on this trip. Much to JC's dismay, that even included cool backyard spiders.
This was also one of the first times that Escher had the freedom to be away from us. Living in a one bedroom apartment, he is pretty much always in view. At our friends' place in Vermont, he had the freedom to go upstairs while we sat downstairs, or run out to the pitch black yard while we sat on the porch. That kind of separation is really good for our former (and probably always a bit) velcro dog. One day I was upstairs with him and he heard Jon out in the backyard. He was SO confused and just pushed his nose against the window trying to figure it out.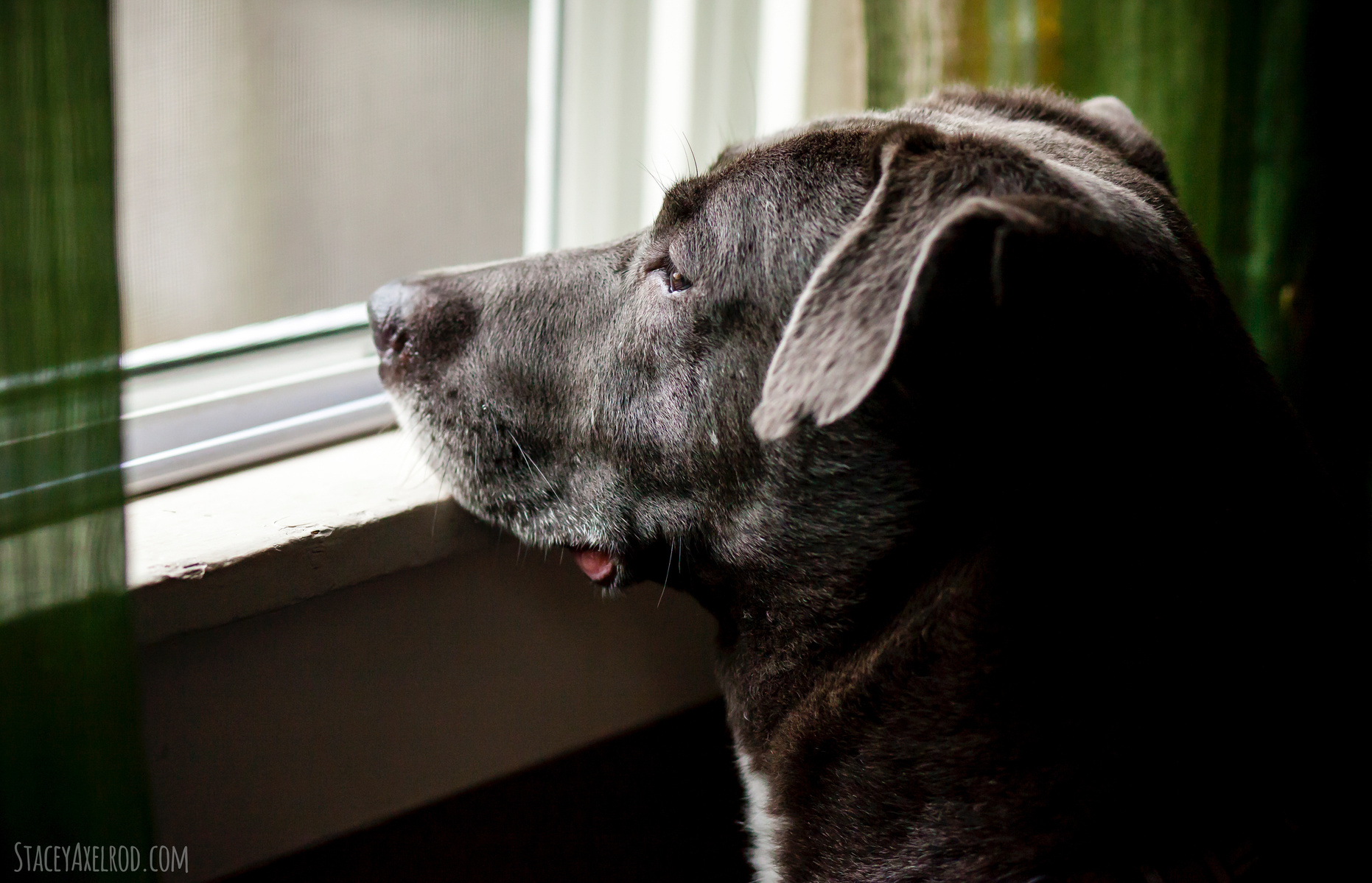 Best of all, we found a wedding venue! But we can't tell you much about that just yet. You'll have to bribe Escher with lots of treats to get that information…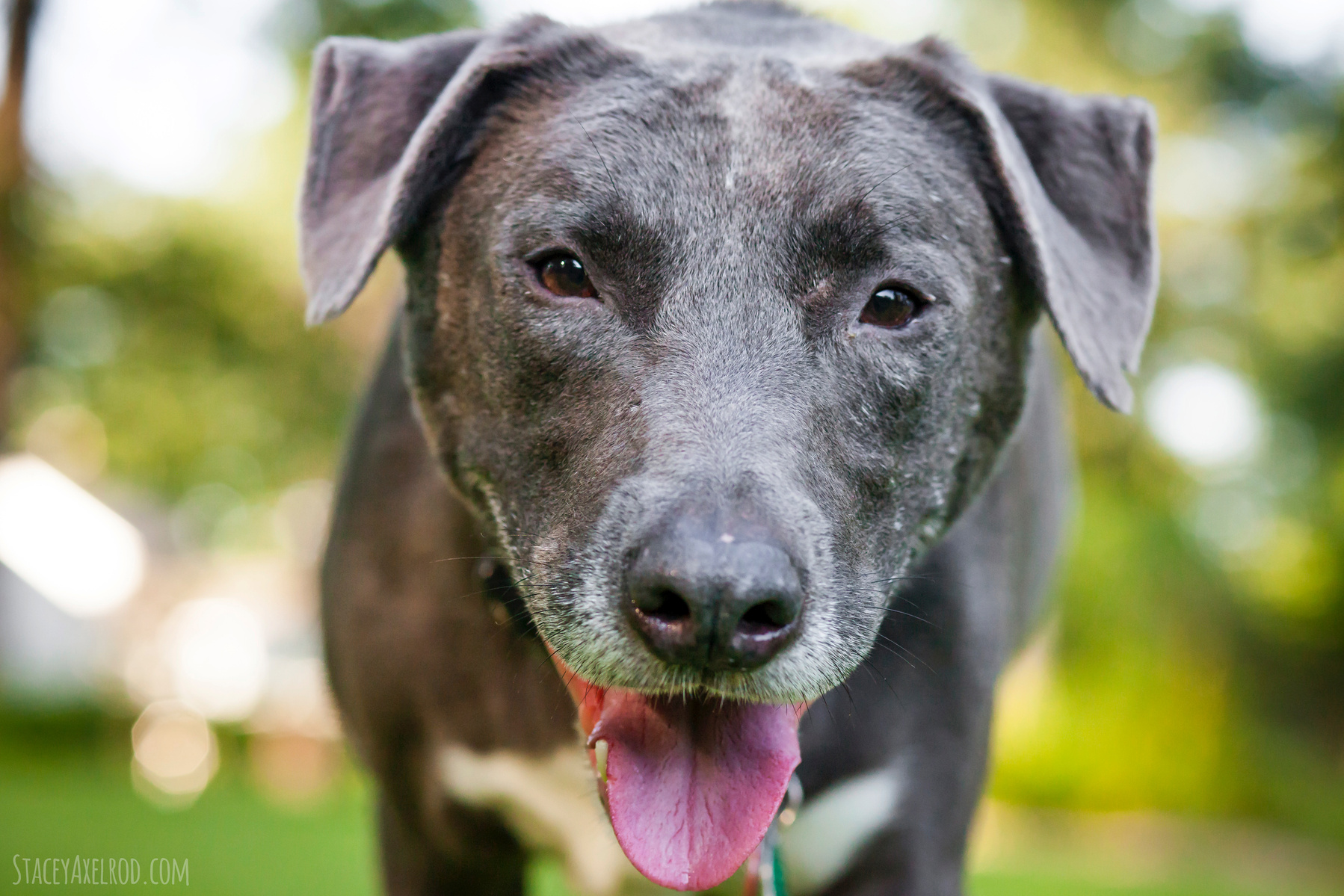 Follow Stacey Axelrod Photography on Facebook
© 2015 Stacey Axelrod. All rights reserved.